I was never previously a big fan of Keira Knightley's style. But recent appearances in Toronto & at the Venice Film Festival have seen her turn out some huge style hits. Perhaps she has a new stylist? Whatever's going on, me likey.
In Mary Katrantzou at Venice Film Festival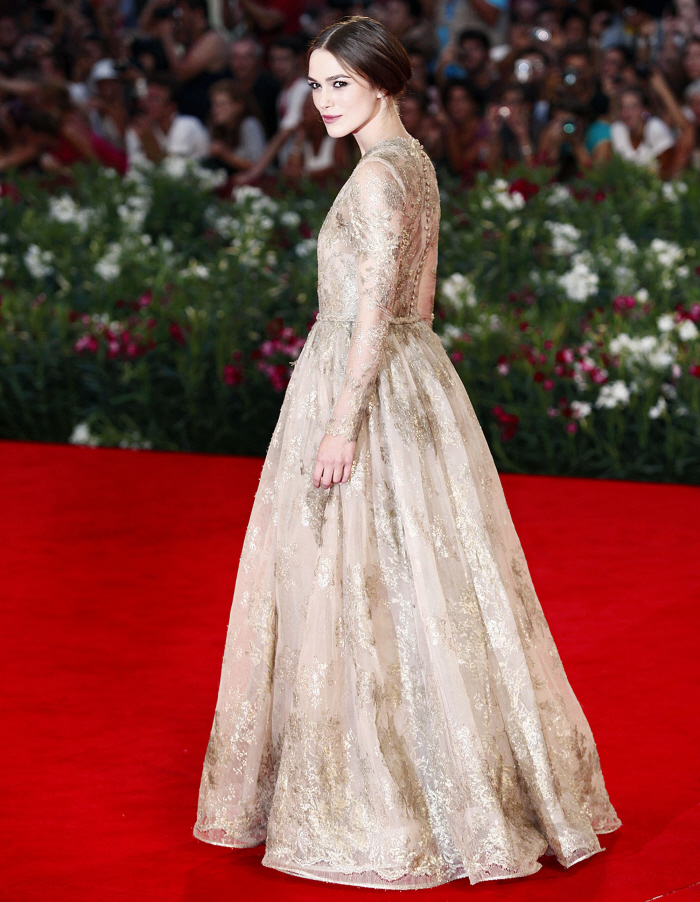 In Valentino at Venice Film Festival
In Elie Saab
In a Galaxy print dress (Christopher Kane?)
Are you a fan of Keira's style? Have there been any looks that have caught your eye? I hope this style bonanza stays for a while, it's almost taken the attention away from her perma-pout!