Yeah...so...my plan for a weekly Sunday hodge-podge of all the bits & pieces i'd put aside during the week didn't really go off did it? How and ever, late as I am, here are the things that caught my eye this week, and that I didn't get a chance, or was too lazy (oops, at least i'm honest!), to dedicate a whole post to.
Tell me your thoughts! Leave me your comments! LOVE ME!
Tory Burch
donates 100% of proceeds from Love Japan t-shirts to the American Red Cross to help with relief efforts. Proceeds from now until SEPTEMBER 2011 will be given - that's a huge amount of time for anyone to save up & buy one if you haven't got the cash now. Well done Tory Burch - it's great to see the fashion community as involved as anyone else.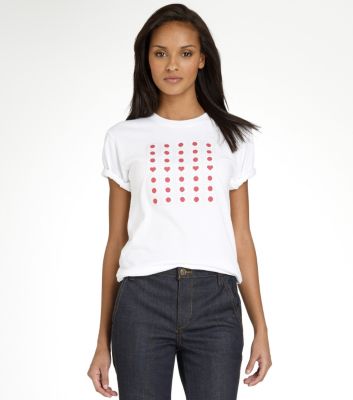 THE latest celebrity offspring to launch themselves into stardom is none other than
Selah Marley
. You should obviously recognise her famous surname because of her late grandfather, Bob, but don't forget that her famous mother is none other than Lauryn Hill. Just 12yrs old she's joining ranks with Willow Smith and grabbing some of the spotlight from her parents. With a face like this, though, there's no surprise she was snapped up by
Teen Vogue.
THIS
story about Karl Lagerfeld & Rachel Bilson shooting for a new Magnum ice cream campaign. Yes, ice cream. Hmm.
This commercial.
Finally, my love for these isn't going away. I really need to have them.