WARNING!! For the next 3 weeks there is a distinct possibility that I will wreck everyone's heads by talking non-stop about Paris. I've never been before and i'm beyond excited.
Between now & then I'm going to be looking for key pieces to make my birthday trip as stylish as can be. Well, it is Paris after all...
I'm also looking for some shopping tips - especially vintage - so if you have any, please share in the comments!
Today i'm looking for the perfect bag to bring with me. I have a gorgeous brown leather vintage satchel which i'll be bringing, but it's quite small so I need something a bit more multifunctional that will fit camera, bottle of water, possible picnics, raincoat etc.
If I bring too big a bag I will find a way to fill it with unnecessary crap so i'm not looking at anything too big and it must have an inside zip as otherwise i'll definitely lost stuff, i'm stupid like that.
ANYWAY, here's a few of my faves from what i've seen online so far.
ASOS
Washed canvas pocket detail webbing strap bag (phew!)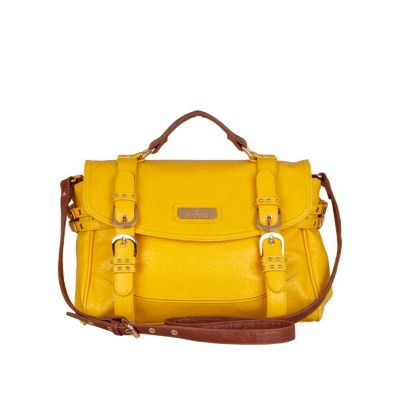 Modalu
leather Kensington satchel bag
Zara
double handle city bag
At the moment I think the ASOS canvas bag is winning, for it's simplicity and functionality, but I love the colour of the above Topshop bag. Hmmm....decisions, decisions...